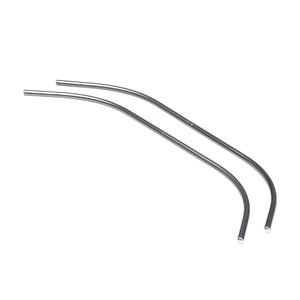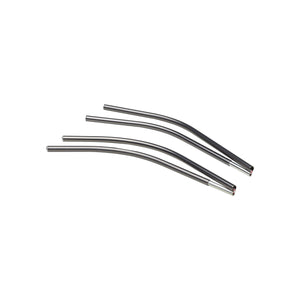 Poles for the Draumr hammocks - sold as a set of two.
All Draumr hammocks have holders for stiffeners in the foot- and head end (applies to all variants from 2019 onwards). You can place a suitable length branch or stick into these holders, which lifts the mosquito net and gives a greater feeling of space. By using this pole kit instead, you'll save time and leave no trace on your trail.
Our lightweight aluminum rods are super easy to install and bent to perfectly follow the profile of the hammock. Therefore, they also stay in place.
The poles are foldable and fit inside your hammock's stuffsack.
Always separate the pole sections, wipe them clean, and let them dry after use
Material: Aluminum 7001-alloy. Elastic cord.
Weight: 22 g per pole
Size: Folded 24 cm, in use 48 cm.
Diameter 7 mm.